EPON Protocol Analysis Tester
Short Description:
EPON Protocol Analysis Tester
Payment Terms: Paypal,western union,L/C,D/A,D/P,T/T
Description
Specification
Application
Order information
Questions&Comments
Product Tags
EPON test challenges,why we need EPON protocol analysis tester?
For EPON development and troubleshooting, we can't know what happened in EPON link if we can't to inspect the PON link. Some issues bothers the Engineer constantly, such as:
1.      How about the ONU register to OLT and why the ONU deregister?
2.      The ONU can't register to OLT, whether the ONU send the error register packet or the OLT don't accept the ONU register.
3.      If packet loss, it's OLT? Or ONU?  Which ONU?
4.      The OAM is failure, you don't know whether the OLT's message is incorrect or the ONU don't have response.
5.      ………
So it's time to try the WireShoot
EPON tester features:
1.      WireShoot is the complete EPON analysis system that maximizes the effectiveness of engineers that design or dimension EPON product by giving them a tool to rapidly isolate the specific causes of performance or protocol conformance issues.
2.      Provides a detailed insight into the structure of bandwidth management messages, uncovering protocol issues that are the underlying causes of performance issues.
3.      Monitoring the traffic and EPON protocols (MPCP & OAM) between the ONU & OLT, providing in-depth protocol analysis
4.      Providing convenient tools for EPON monitoring, performance analysis, and trouble shooting
5.      Rapidly isolates performance issues to the ONU or the OLT. Engineers can determine whether they should debug an ONU or an OLT——this greatly decreases test time as knowing where to look to solve problems.
6.      Engineers can verify compliance to the 802.3ah & CTC specification and ensure "interoperability readiness" of ONUs/OLTs.
7.      Conformance with 802.3ah
8.      Conformance with CTC extended
| | |
| --- | --- |
| Function | Detail |
| PON frame analyze | Monitoring the traffic and EPON protocols (MPCP & OAM) between the ONU & OLT, providing in-depth "On-PON"analysis. |
| Detailed EPON protocol analysis | Provides a detailed insight into the structure of bandwidth management messages, uncovering protocol issues that are the underlying causes of performance issues. |
| Rapidly isolates performance issues to the ONU or the OLT | Providing convenient tools for EPON monitoring, performance analysis, and trouble shooting,Engineers can determine whether they should debug an ONU or an OLT. |
| Identifies EPON specific timing issues | Triggers, filters and captures together work to measure compliance of an ONU to the tight timing windows. |
| EPON protocol conformance test | Analyze the EPON MPCP and OAM protocol |
| OLT and ONU interoperability testing | Engineers can verify compliance to the802.3ah or CTC specification and ensure "interoperability readiness"ofONUs/OLTs |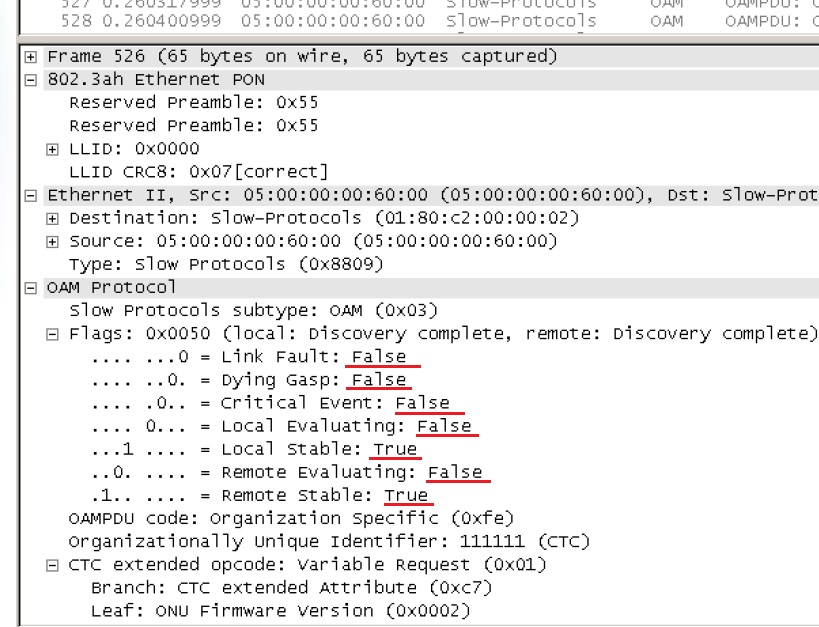 | | |
| --- | --- |
| BD-PON-WIRESHOOT | EPON protocol testing,Power AC 220V or DC 48V |