8/16 Ports GEPON OLT Access System
Short Description:
Introduction BAUDCOM BD-OLT-8000 is a GEPON Optical Line Terminal (OLT) designed with eight GEPON po…

Payment Terms: Paypal,western union,L/C,D/A,D/P,T/T
---
Description
Specification
Application
Order information
Q&A
Product Tags
Reviews
Description
Introduction
BAUDCOM BD-OLT-8000 is a GEPON Optical Line Terminal (OLT) designed with eight GEPON port, eight Gigabit optical/electrical uplink Interfaces and management port.
By applications with BAUDCOM GEPON Optical Network Units (ONU) series, BAUDCOM BD-OLT-8000 can provide highly effective GEPON solutions and convenient management for Broadband network. BAUDCOM GEPON technology performs high bandwidth up to 1.25Gbps for both upstream and downstream, and up to 20km Long-Distance Coverage between equipment nodes. It is a cost-effective access technology to bring reliable, scalable and flexible network deployment for Triple-play service applications (voip,data,CATV).
The BD-OLT-8000 is an ideal solution for FTTx applications. The OLT can connect 256/512 remote ONU mostly (by 1:32/1:64 splitter),which can minimize the investment cost for carriers. By using the advanced technology in the telecommunication industry, the BD-OLT-8000 will also provide strong functionalities for Ethernet features such as QoS, VLAN, Multicast, DBA (Dynamic Bandwidth Allocation), and Access Control List.
The OLT system combine the advanced industrial design and manufacturing technology by mini designing.It is high reliability, flexible and easy for installation and maintenance. The OLT is ideal for FTTB/FTTP/FTTH access solutions.

                                OLT  Back Picture
Features:
High density, flexible networking
PON maximum support 4 PON cards, each card has 2 or 4 PON port, Up to 8 or 16 PON ports can be supported in
Highly reliable case, strong adaptive capacity to environment
2U case, modular design
Redundant power, redundant fans
Layer 2 aggregation switching
Layer 2 wire-speed forwarding; support rich layer 2 protocols
8K MAC address list in Leaflets PON board
8 uplink ports, support up to 4G uplink bandwidth via port aggregation function
Uplink port supports copper SFP modules (1000Base-T) and optical SFP modules, which can be freely configured
Perfect network management function
Support SNMP and WEB interface management
Rich OAM function
Support ONU automatic identification, automatic finding, and automatic registration
Support the function of automatic loop back test to single link
Strong VLAN function, including VLAN Stacking, Trunk, Translation, flexible QINQ
Support flexible controllable multicasting, support IGMP snooping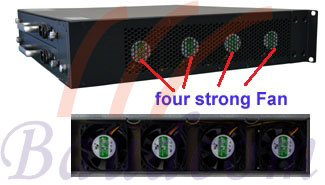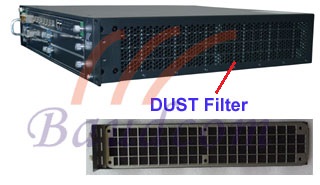 Specification
Specifications
System Capacity
wire-speed switching 64K MAC list
4094 VLANs
Max 4 PON uplink cards, each having 2 PON uplink ports – total capacity – 8 ports
Max 8 GE interface ports as SFP slots. Any standard 1.25 G SFP module can be used.
Max 64 ONUs support per PON port
MAIN Interface
8 ports fixed, SFP GE
NMS management port
Uplink ports can be connected to third party VoIP Softswitches what support SIP protocol and operates with BAUDCOM new SIP ONU!
More specifications:
1 Gbps transmission rate
Network reach: 20 km
Transmitter power: 2.5dbm to 7 dbm
Receiver sensitivity: <=-39dBm
Security: ONU authentication
Distance 20 km
Max 64 ONUs support per PON expansion module
Supports 802.3 MPCP protocol;
Supports 802.3 OAM and expanded (slave port) protocol, have abundant OAM function design and offers long
distance managment through OLT.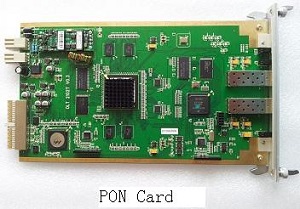 Double channel independent OLT;
Remote software upgrade supported
Data encryption service for downlink, secure data transtion security for end
ONU authentication, averts illegal ONU access to network users
DBA dynamic bandwidth allocation
Single ONU multi LLID registration
IGMP proxy supported
ACL functions supported
QoS functions supported
4K MAC adress with single channel OLT
VLAN's devided by LLID
Suitable for FTTH, FTTB and FTTx
Loads of various statistic information
Hot swap possibility for cards
Managed by SNMP/Friendly GUI/Telnet

Power supply
working voltage range wide, good
anti-disturb and Isolation, work stable
option I   DC-48V,range DC-36V~DC-72C
option II   AC220V,range AC165V~AC240V
Power Consumption: <=70 Watts
Environment condition
Operating temperature: 0C~+50 C
Storage temperature: -20 C~+70 C
Relative temperature:95% (uncondensed)
Dimension
l 482.6mm(W) x 400mm(D) x 86.1mm(H)
l 2U high,19inch rack mounting
EMS Network management based on standard SNMP
Application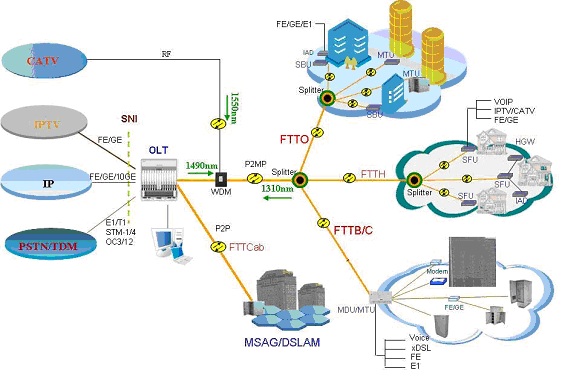 Order information
| Product Model | Descriptions | Inquiry |
| --- | --- | --- |
| BD-OLT-8000-C | 8ports OLT chassis,4*PON card slots,1*8port uplink card slot,2U high,19",Double power AC 220V or DC48V,4 fans. | Request Price |
| OLT-8000-M | OLT Switch Control Module,with 8ports uplink port (optical or electrial) | Request Price |
| OLT-8000-2PON | OLT PON card with 2 Pon ports | Request Price |
| OLT-8000-4PON | OLT PON card with 4 Pon ports | Request Price |
| BD-4311S-E2CDA | EPON OLT SFP transceiver, Tx1490nm/ Rx1310nm ,1.25Gbps/1.25Gbps, 1000BASE-PX20 | Request Price |
| BDTR-GB-P1RC | uplink SFP module,10/100/1000M,copper SFP,1000Base-T | Request Price |